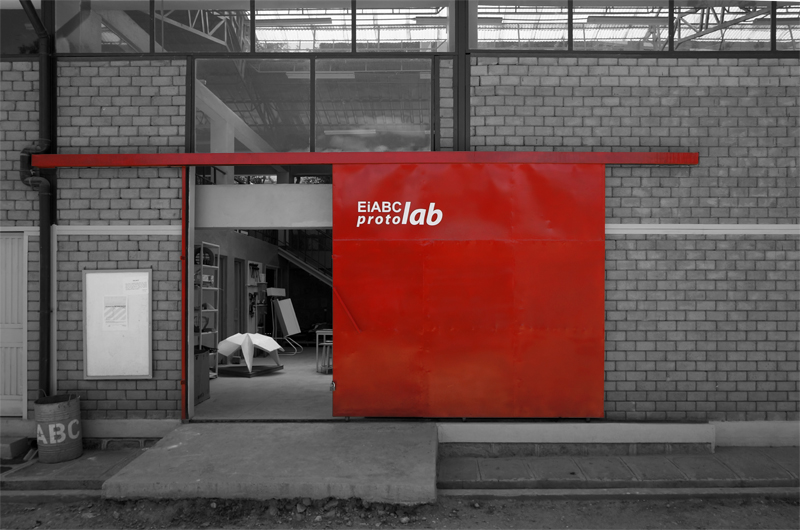 Throughout the history of Architecture, Construction and Planning construction processes have always been defined by the tools available. These tools  (both conceptual and instrumental) have played a crucial role in defining how design, planning and implementation evolved through form, material, scale  and performance. The designer has to understand and apply the available tools to steer the process of construction and making.This implies that the process of building formation and construction should be per se part of any creative action and production technique. On the other hand, the  development of new demands and techniques, will transform the tools themselves, just starting a fruitful relationship and a constant exchange of  critical  ideas.
Although manufacturing through communication between humans and machines has been around since centuries, Architects and Planners have only  recently discovered these endless possibilities of digital fabrication methods. It opens new ways and techniques of representing the reality by creating  various models of it, which can be created, explained and changed in a minimum amount of time and resources, thus to develop different models and  possibilities to choose from.
The EiABC protoLAB - which was officially inaugurated in December 2010 - alternates through hands on manual technical knowhow and highly advanced digital fabrication techniques where both involve in extensive research on material behavior, structural systems as well as production methods.
EiABC protoLAB simulates, promotes and involves participatory design and production. It promotes a shift towards customization of design methods through development of mathematical logic (integrating algorithms and dynamic formulations in the project-design process itself) or skillful fabrication techniques. With the latest generation of machines available, material production, computational design and manufacturing techniques are all explored together with our partners and clients in the industry.
The EiABC protoLAB serves students, faculty, and also industrial companies in any field related to digital design and uses the technology and workshop facilities available to produce two as well as three dimensional works and prototypes at their request. It also provides seminars varying from tutorial sessions on how to use the machines or prepare digital files, up to intensive design and research consultancies in which the EiABC protoLAB will focus on specific topics.
Momentarely, EiABC protoLAB is producing the first three dimensional model of Addis Ababa in the scale 1:1000. It will serve the city administration as a planning tool and give also visitors the chance to see Addis Ababa at one glance.
Contact:
EiABC protoLAB
P.O.Box 518
Addis Ababa, Ethiopia
Email:   This email address is being protected from spambots. You need JavaScript enabled to view it. 
Link:- www.eiabcprotolab.net