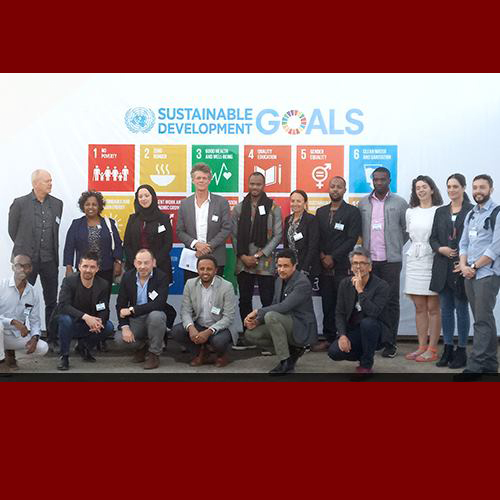 The African perspectives Precon 2018 was held at UNECA Addis Ababa from the 25th to 26th of January. A collaboration between TuDELFT and EiABC to explore the theme and topics pertaining to African Urbanization and Architecture. The output from The Precon formed the guideline for the 2019 African Perspectives Conference.
Some of the sessions :
Presentation on What do locals identify as the most critical spatial challenges in Addis Ababa by Maheder Gebremedhin. A practicing architect, he produces and hosts his own radio show Kebet Eske Ketema (from the house to the city), which he uses as a public platform to discuss civil architecture.
Presentation by Christian Benimana on how architecture can bring communities together. He is currently leading the implementation of the African Design Center. A field - based apprenticeship that is set to be the BAUHAUS of Africa.
A comparison of informal settlements in Nairobi Kenya and Shenzen China presented by Zhengli Huang PhD from Tongji University currently working with Tom Goodfellow on a project about China's impact in African Urbanization taking Ethiopia and Uganda as case studies.
More updates coming soon on the upcoming African Perspectives Conference 2019 .