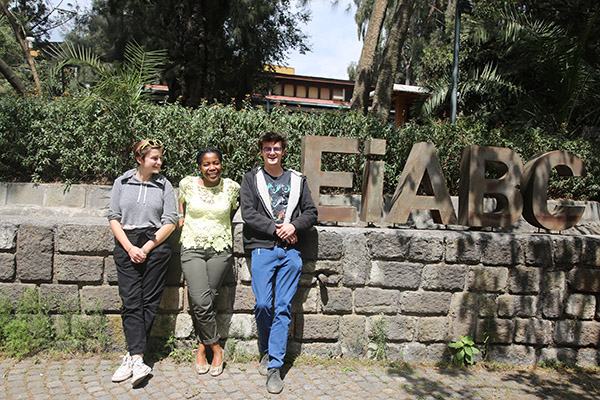 Clementine, Nokwanda and Brody
This year EiABC is facilitating the mobility of 7 international students from AFIMEGQ and University exchange co-operations. The students are taking their courses at AAU and EiABC respectively both masters and undergraduate programmes.

EiABC
Undergraduate Semester exchange - Architecture :  Clementine Gerald and Brody Boudailler from Ensa Nates University.
Masters semester exchange - Urban Design: Luna Catteeuw from Belgium
Masters Semester Exchange - Architectural Engineering - Nokwanda Masina from Swaziland

AAU
Masters in Environmental Sciences  -  Danial Aja and  Henry Ota  from Nigeria and  Mohamedi Njaku from Tanzania

We hope through the continued partnerships with international partners we can increase the number of student exchanges to and from EiABC. The aim is  to diversify the knowledge base and establish EiABC  as the leading national and International Institute in the built environment.