EiABC Hosts 4th ESRI Conference at the Economic Commission for Africa 
The Environmental System Research Institute (ESRI) East Africa Education Geographic Information System (GIS) Conference was first held at Kenyatta University, Kenya, in 2013. Since then ESRI continues to attract GIS professionals  from East African universities and participants from local and international organizations.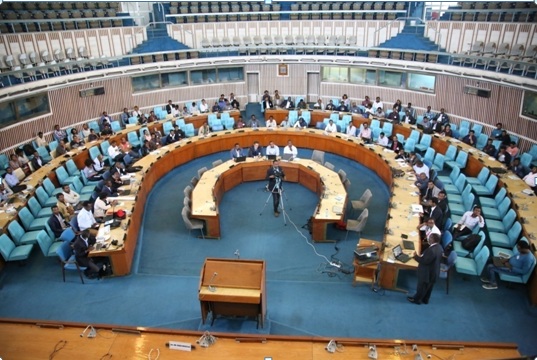 ESRI conference at the Economic Commission for Africa (ECA)
The 4th ESRI conference was held at the United Nations Economic Commission for Africa in Addis Ababa on September 23 – 24, 2016. Its objective was to create a world of opportunities through GIS, Web GIS and Geo database management system. More than 300 professionals and experts from different universities from Ethiopia, Kenya and other East African countries participated.
Joachim Dieter, Scientific Director of EiABC, opened the 4th ESRI conference by welcoming all the participants. Joachim mentioned that such kind of a regional conference was a good opportunity to share experience and knowledge in the area of Geographic Information System (GIS). He also mentioned that GIS professionals have the responsibility to work on developing different software, which can help campuses to be interconnected. They should also make an effort to develop GIS Maps for other professionals so that they can apply the findings of the research and come up with real world solutions using the GIS maps.