Competence Centre of Theory, History and Conservation of Cultural and Arch. Heritage (CC6)
Competence:
Teaching
The chair teaches theory and history related courses to both undergraduate and post-graduate programs of Architecture, Urban Design and Planning by aiming at contributing to EiABC's mission of producing competent architects, urban designers and planners. By attending the courses offered by the Chair students will get introduced to current theories and ideas that drive their professions as well as to historical precedents, both of which are key inputs for achieving their objectives to  become  competent professionals.
courses:
Ethiopian History of Architecture and Art
Western History of Architecture
Theories of Architecture
Urban design theories
Theories and approaches of Urban Planning
History of the morphology of cities
History of urban form and mobility systems
Research:
The Chair is one of the smallest at the Institute in terms of number of teaching staff. However, in addition to teaching, it is currently engaged on research in the following areas related to history of Architecture, urban design and development.
current research activities:
Architectural Outputs of Ethiopian History
This research, which is being conducted with broad participation by students of Architecture, aims at expanding information on known historical buildings and spaces in Ethiopia and producing information on others that are less known or unknown but are historically relevant.
Ethiopian Art and Ethiopian Architecture
This research aims at finding out the extent to which Ethiopian Art has contributed to the development of Ethiopian Architecture. Even though Architecture is often defined as art and science, the contribution of Ethiopian art to its architecture has not been studied.
National Development and Architectural History of Ethiopia
Currently, all professions are under increasing pressure from the Ethiopian government to focus their activities on national development. In response, there are beginnings of change in teaching, research and practice in the field of Architecture. This research is aimed at investigating the influence of national development on Architectural History of Ethiopia as well. The findings of the research will provide background to the new beginnings and a national development perspective based material to Ethiopian History of Architecture.
The Identity Interest and Urban Design in Ethiopia
By using data collected for updating  the building height regulation for Addis Ababa, this research aims at finding out the strength of the identity interest, its potential influence on the city's  building height (which is an urban design issue)and the problems and prospects of the regulation to serve the interest.
The Public Space Development Interest and the PPP Approach
Public space is one of the major components of urban space. Public spaces are developed and maintained mainly through public investment in many industrialized countries. In many developing countries like Ethiopia, however, there is a trend of resorting to Public-private-partnership (PPP) due to shortage of public resources. This research is aimed at investigating this trend and its performance with regard to public space development in Addis Ababa.
The Land  and Infrastructure Use Efficiency Interest and Public Space Provision in Addis Ababa 
Observation and preliminary studies indicate that provision of public space has been diminishing since the end of the socialist regime in Ethiopia in 1991. The main factor driving this trend was the notion of efficient use of land and infrastructure which are public resource and investment respectively. By using data gathered for updating the building regulation for Addis Ababa in 2011 this research is intended to investigate whether government can provide adequate public space without compromising the public interest of efficient use of land and infrastructure.
Services and consultancy
In addition to teaching, research, and publication the chair's  available  and anticipated increased capacity will be  used to provide consultancy and other relevant services, to the state, industry and the community.
Members
Abraham Workneh [ ]
Chair Holder/Lecturer
Mobile    +251(0)911  14-04-46
e-mail     

This email address is being protected from spambots. You need JavaScript enabled to view it.
Heyaw Terefe [PhD]
Lecturer
Mobile    +251(0)912  47-11-54
e-mail     This email address is being protected from spambots. You need JavaScript enabled to view it.
Location / address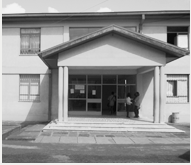 EiABC at the Addis Ababa University
South Campus – Lideta
New Building
P.O. Box 518
Addis Ababa – Ethiopia