Competence Centre of Architecture and Architectural Design (CC1)
Teaching
The chair is responsible for basic architectural design studios in all 1st year programs at EiABC.From the thorough exercises in the 1st semester, students will be able to understand, read and experiment architectural project with the ability of imagination and creative thinking. The second semester will give students a chance to better understand the basic urban issues along with the ability to compose a research on basic urban issues.The aim of the course is to enable students to understand the basic fundamentals of Architectural design; space, program and technology. In addition, students will experiment on urban project to enable them imagine and understand urban tissues and forms.
courses:
ARCG 1011_ Basic Architectural design I
URPL 1011_ Basic Architectural design I
COTM 1011_ Basic Architectural design I
ARCH 1012_ Basic Architectural design II
URPL 1012 _Basic Architectural design II
COTM 1012_ Basic Architectural design II
Research
Basic architectural design chair conducts researches and studies related with design. The studios are the platforms for the chair as well as the teaching team to conduct context-based researches with students. In addition to the studio researches, the teaching team is engaged in several researches.
current research activities:
Affordable Housing 
The chair is engaged in search of affordable low cost housing schemes. In this regard, there are different projects executed in each studio. The projects are based on actual scenario with real clients and site in Addis Ababa.
Teaching team, Year one students. 
UN refugee shelter 
A search on Gabion prototype construction which is aimed for refugee camps at the northern part of Ethiopia. The availability of material, ease of construction, and adaptability to the specific site & context were given main focus in the design development. Indigenous and vernacular architecture combined with cost efficient technology with was also important component of the research output. 
Bisrat kifle, AddisAlemFeleke, Marta Wisniewska, In collaboration with 4th year Architecture students
( Alphayacob, Hayet Abay, Aklile Bayu, Ermais Almaw, Ermais Mulugeta )
Informal Addis
We feel that the informal sector of Addis Ababa can teach us a great deal about the use of architecture and its social role. Due to the different redevelopment strategies /interventions/, most of these parts of the city will change within the next years. Thus, it is the right time to document a century old way of living in Addis. The goal of this movie is an educational documentary on how space is used in the informal parts of Ethiopia's capital. Looking at one traditional Kebele House for the duration of 24 hours, one can notice how a single room can carry out the functions needed in life by for example a simple shift in furniture. Interviews with the owners, the users and experts will give further insight into the topic.
Bisrat Kifle, Felix Heisel
Handicap National 
Multi purpose complex (G+8) for handicap national with specific details and standards to meet the requirements. The design is underway and attempts to achieve spatial qualities of both internal as well as external spaces by taking the program as a generating concept in developing the project.  The project also proposes domestic minimum standards of circulation, ramps and access to disabled people. By doing so, it promotes a safe, comfortable and accessible building standard to the city.
Marta Wisniewska, Kebede Adera
X-Streaming inner city Streams
A search for habitable spatial programs along inner city river lines of Addis Ababa.The paradox of the formal land use planning and the informal activities happing along the rivers are closely investigated. The research output is expected to shape a new urban configuration and land use patterns along river lines of Addis Ababa.
Munir Younis
Services and consultancy
Consultation and Design service is given as a research output with teams organized from staff members and students. Delivery of service ranges from a single industrial product to an urban scale design where design is seen in detail.
Members

Berhanu Gebrewold [MSc]
Chair Holder
Mobile    +251(0)912 11-47-99
e-mail     This email address is being protected from spambots. You need JavaScript enabled to view it.

Bisrat kifle [MSc]
Study Leave
Mobile   +251(0)911 40-33-77
e-mail    This email address is being protected from spambots. You need JavaScript enabled to view it.
Fikreselassie Abey [MSc]
Lecturer
Mobile   +251(0)92491-30-00
e-mail    This email address is being protected from spambots. You need JavaScript enabled to view it.

Kebede Adera [BSc]
Assistant Lecturer
Mobile    +251(0)911 86-82-81
e-mail     This email address is being protected from spambots. You need JavaScript enabled to view it.

Munir Younis [BSc]
Assistant Lecturer
Mobile    +251(0)911 01-16-90
e-mail     This email address is being protected from spambots. You need JavaScript enabled to view it.

Abiy Tesefaye [BSc] 
Assistant Lecturer
Mobile   +251(0)911 48-61-40
e-mail    This email address is being protected from spambots. You need JavaScript enabled to view it.

Osman Mohammed[BSc]
Assistant Lecturer
Mobile +251 911883760
e-mail    : This email address is being protected from spambots. You need JavaScript enabled to view it.

Tigist Kassahun [MSc]
Lecturer
Mobile: +251 911624779
e-mail  This email address is being protected from spambots. You need JavaScript enabled to view it.

Yalew seid[MSc]
Lecturer
Mobile:+251 911730780
e-mail   This email address is being protected from spambots. You need JavaScript enabled to view it.
Location / address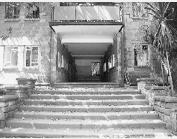 EiABC at the Addis Ababa University
South Campus – Lideta
Administration Building
Phone. +251(0) 112 76-76-05
P.O. Box 518
Addis Ababa – Ethiopia