Competence Centre of Building Technology, and Structural Design (CC2)
Competence:
Teaching
The Chair of Infrastructure Design & Construction provides students with the basic knowledge on infrastructure project mainly on road and transport, water supply and water works constructions. The courses are intended to provide the student with the understanding of the basic design principles and the construction methods and technologies of infrastructure projects.
Students are taught the essential elements of infrastructure projects in a built environment with an introduction to basic design principles and detailed construction methods to enable them implement infrastructure construction projects. Students are given practical examples in the context of the country and exposed to real construction projects to assimilate the theoretical back ground they get at classes.
courses:
Hydraulics
Water Supply & Treatment
Sewage Disposal & Treatment
Water Works Construction
Road & Bridge Construction I
Road & Bridge Construction II
Railway & Tunnel Construction
Research:
Research activities are undertaken in the fields of competence with an emphasis on real problem in the country & Addis Ababa city. Research in different area of infrastructure projects will be conductn the chair in order to enhance the research capacity of the chair and provide a problem solving researched solution to the society.The chair is capable and ready to conduct practical researches for institutions that are interested in our competence and also ready to work with interested researchers throughout the world.
current research activities:
Traffic Management at major roads and intersection in Addis Ababa
Life cycle costs for water supply project
Services and consultancy
The chair of Infrastructure Design and Construction is making linkage with the actors of construction industry to conduct practical research and consultancy service in the area of its competence namely road, transport, water supply, drainage, water works, highway materials, construction methods etc.The Chair currently is providing consultancy and research services in collaboration with other chairs in the institute.
Members

Wondwossen Taddesse 
Chair Holder/ Lecturer
Mobile    +251(0)930 09-80-21
e-mail    This email address is being protected from spambots. You need JavaScript enabled to view it.
Dagnachew Adugna (Asso.Prof)
Lecturer
Mobile +251(0)911 113503
e-mail This email address is being protected from spambots. You need JavaScript enabled to view it.

 Tesfaye Hailu [MSc,PST,PE]
Lecturer
Mobile +251(0)911 37-44-99
e-mail This email address is being protected from spambots. You need JavaScript enabled to view it.

Yihenew Birhane
Lecturer
Mobile    +251(0)911 35-11-58
e-mail  This email address is being protected from spambots. You need JavaScript enabled to view it. 

Yibelu Fentahun [BSc]
Lecturer
Mobile    +251(0)91377-89-06
e-mail    This email address is being protected from spambots. You need JavaScript enabled to view it.
Alebachew Abreham  
Lecturer
Mobile  +251(0)910 542517
e-mail This email address is being protected from spambots. You need JavaScript enabled to view it.t
Abiyu Bitew 
Lecturer
Mobile  +251(0)913 122139
e-mail This email address is being protected from spambots. You need JavaScript enabled to view it.t
Asbe Samule  
Lecturer
Mobile +251(0)9 12011191
e-mail This email address is being protected from spambots. You need JavaScript enabled to view it.
Aklesia Dereje 
Assitant Lecturer
Mobile +251(0)910623388
e-mail This email address is being protected from spambots. You need JavaScript enabled to view it.
Eden Fekade
Assitant Lecturer
Mobile  +251914358112
 e-mail This email address is being protected from spambots. You need JavaScript enabled to view it. 
Location / address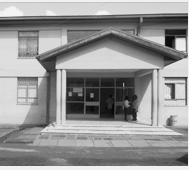 EiABC at the Addis Ababa University
South Campus – Lideta
New Building
P.O. Box 518
Addis Ababa – Ethiopia