Background
The ever increasing population growth coupled with unaffordability of conventional construction materials by the major portion of the population, excessive resource depletion, climate change and environmental impacts poses a critical challenge to the Architecture, Engineering and Construction (AEC) industry in Ethiopia. The role professionals in the industry ought to play in providing plausible and sustainable solutions to the existing challenge is paramount. Research and development on affordable and sustainable construction materials, technologies and techniques underlies the strive to provide innovative solution to the AEC industry. The chair of Appropriate Building Technology is engaged in such research and development undertakings to come up with appropriate solutions  that address the current challenges the Ethiopian AEC industry is facing. In addition to the research and development endeavour, the chair strives to equip its Architecture and Construction Technology and Management students with a critical thinking and analytical skills to enable them to select appropriate materials, techniques and technologies in the context of Ethiopia.  
Activities
Research Activities
Appropriate Building Technology is relatively new for Ethiopia and as such intensive research and experimentation is required to validate most of the materials and technologies under consideration. The materials and technologies under scrutiny had been traditionally deemed inappropriate as a building material due to some inadequacies. The researches made under this chair attempt to solve such shortcomings and also reduce the negative stigma associated with these materials and techniques. The experiences of other countries and practitioners from other countries are used as stepping stones to develop theories and focus. This has brought about questions which has made the chair of appropriate building technology a pioneer into the new frontier of study.
SUDU-Sustainable Urban Dwelling Unit
Designed for the urban setting, it is a cost-efficient housing proposal which is a ground plus one building having a foot print area of 55 square meters. It was built in the premise of EiABC using rammed earth wall technique, Catalonian dram vault flooring with cut stone and compressed stabilized earth block wall and roofing.       http://www.eiabc.edu.et/index.php/research/research/sudu-project
SRDU- Sustainable Rural Dwelling Unit
SRDU (Sustainable Rural Dwelling Unit) is a research project a research project was initiated at the Chair of Housing, EiABC, and it focuses on capacity building for the construction of improved housing units with the use of alternative building materials and renewable energy. SRDU is designed in three phases: Phase-1 dealt with the documentation and study of the existing rural housing and the construction of a prototype—SRDU-I, Phase-2 dealt with the construction of a prototype—SRDU-II,  and Phase-3 dealt with the up-scaling of the SRDUs and the contextualization of vocational training—SRDU-III (Rural Housing).
This research project was done in partnership with Arthur Waser Foundation, ETH-Global, Guraghe Administration Zone, Bete-Guraghe Cultural Center, Wolkite University and Wolkite Technical and Vocational Education and Training College. http://www.eiabc.edu.et/index.php/research/research/srdu-project
Researches on Ethiopian Bamboos
Provision of houses and urban slum generation are a particularly pressing problems in Ethiopia. Supply of adequate resources to construct houses for the majority in the rural area is becoming a serious challenge especially wood which is the main resource became almost unavailable in most parts of the country.   Therefore, there is a vital need to identify and develop alternative, sustainable, safe, and affordable alternative building materials to meet the current housing and shelter crisis. While Ethiopia has a huge resource of bamboo having more than 60% of the continent's bamboo resource, its use as a construction material in Ethiopia  is largely informal in nature, producing structures of generally poor quality. Given this situation, the Chair of Appropriate Building Technology conducts researches with the aim of assessing the potentials of local bamboo  resources to provide an alternative, sustainable, safe, and affordable building material in Ethiopia. In this regards the following researches are being undertaken:
Characterization of Ethiopian High-land and low land bamboos;

Strength grading of Ethiopian High-land and low land bamboos;

Investigating potentials of Ethiopian Bamboos to produced engineered products including structural and non-structural building elements and furniture
Researches on Building Information Modelling (BIM) and Integrated Design Process (IDP)
IPD and BIM are modern technological and methodological breakthrough that are necessary to modernize construction, bringing with them increases in productivity and value across stakeholders in the Architecture, Engineering and Construction (AEC) industry. These are global perceptions and no adequate data are available to adjudge whether these perceptions are shared in developing countries like Ethiopia. Inevitably, it is important to examine the barriers, public supports and intentions in adopting IPD and BIM, whether these are consistent with any that may be found, or anticipated, in Ethiopia.
Taking this into account the Chair of Appropriate Building Technology undertakes researches  to explore how Building Information Modelling (BIM)  and Integrated Design Process (IDP) can potentially facilitate and benefit sustainable design and construction of buildings and infrastructure and to identify the key drivers in adopting BIM and IDP in developing countries with a particular emphasis on Ethiopia. A research group consisting of Architects and Engineers is formed beginning from 2015 and the research is being undertaken under a close follow-up of the chair.
National Bamboo Construction Centre (NBCC)
To utilize the huge bamboo resource for Ethiopia has specially for construction purpose the , EiABC at the AAU has established a National Bamboo Construction Center (NBCC) in its premise. The Chair of Appropriate Building Technologies is mandated by EiABC to run the centre.
Established in 2012, NBCC is engaged in several activities including prototype construction inside and outside of campus, establishment of students bamboo club, conducting theoretical lecture series, hands-on trainings, educational tours, students design competitions, development of bamboo manuals, documentation and research. The centre; comprising of local and international experts, researchers and students, is determined to extend its visions of promoting bamboo as an alternative construction material  through practical projects.  
Services and consultancy
We provide design consultancy as well as follow up at the construction stage for projects intended to be sustainable and eco-friendly. We have experts in the areas of appropriate building materials, sustainable technologies and BIM.
Modules offered by the chair:
| | | | | |
| --- | --- | --- | --- | --- |
| Sr. No |                      Course Name | Program | Semester | ECTS |
|  1 | Appropriate Building Technology (ARCH 4062) | Architecture | 2nd |  4 |
|  2 | Cost efficient construction (ARCH 5061) | Architecture | 1st |  4 |
|  3 | Cost efficient construction (COTM 5271) | CoTM | 2nd |  4 |
|  4 | Modern Construction Technology (COTM 5272) | CoTM | 2nd |  3 |
|  5 | Bsc thesis advising (COTM 5T02) | CoTM  |  2nd |  15 |
Staff 
A/Chair Holder
e-mail 

This email address is being protected from spambots. You need JavaScript enabled to view it.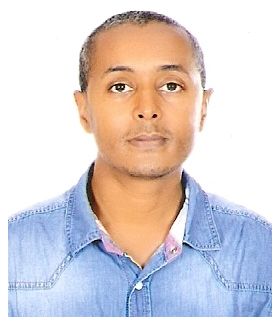 Leule Mebratie (

MSc

)
BSc in Civil Engineering, MSc in Structures, PPST
Mobile    +251(0)911 84-49-19
 e-mail   

This email address is being protected from spambots. You need JavaScript enabled to view it.
Haimanot  Seifemichael(

MSc

)
BSc in Civil Engineering, MSc in Structures, PPST , PhD candidate
Mobile    +251(0)912 00-01-05
 e-mail  

This email address is being protected from spambots. You need JavaScript enabled to view it.

Selam Lemma (BSc)
e-mail 

This email address is being protected from spambots. You need JavaScript enabled to view it.

 

Biya Girma [BSc]
Mobile    +251(0)920397898
e-mail  

This email address is being protected from spambots. You need JavaScript enabled to view it.
Hiwot Ergetie [BSc]
 Assistant Lecturer
 Mobile    +251(0)929082797
 E-mail-
This email address is being protected from spambots. You need JavaScript enabled to view it.
Location / address
EiABC, Chad Street, Lideta Sub city, next to the Federal High Court
Extension Building, Fourth Floor, E-402.
P.O. Box 518
Addis Ababa – Ethiopia