Competence Centre of Building Technology and Structural Design (CC2)       
Competence:
Teaching
The practicing architect, designer and engineer is being exposed to various disciplines and specializations in his day to day planning activities. A realized project is the result of a holistic approach. Thus imparting a thorough knowledge of all involved disciplines is essential to the student's education and has crucial impact on his future planning abilities.
The Chair of Structural Design provides the students with a solid knowledge on structural systems. The education expands from building foundations to wide span and high rise structures with a focus on a structural design approach and its respective tools.The teaching of students in the field of structural design is undertaken with a specific emphasis on generating conceptual understanding, systematic thinking and practical knowledge.Courses and modules in the field of structural design are core parts of the Bachelor Program of Architecture and Construction Technology and Management such as the Master Program of Architecture.
courses:
Theory and Design of Structures I - IV (Architecture)

Advanced Building Structures (Architecture)

Engineering Mechanics (COTM)

Strength of Materials (COTM)

Theory of Structures (COTM)

Design of Reinforced Concrete Structures (COTM)

Design of Steel and Timber Structures (COTM)
Research:
Research activities are undertaken in the fields of competence with an emphasis on innovative and appropriate construction materials and systems in the Sub Saharan context. Research programs are established in close collaboration with related chairs of the competence center gaining synergy effects and enhancing a sustainable impact of research results
Topics: Alternative construction materials, bamboo structures, composite materials, modular structural systems, lightweight structures, temporary structures, historical structures, computer applications, structural optimization, etc.The chair offers to all interested researcher an opportunity for support in higher studies as Master and PhD thesis.
ongoing research activities:
Lightweight aggregate concrete in ribbed slab construction

Bamboo shell structures (applied research on implemented structures)

Bamboo composites as a construction material (guideline for modular housing systems of locally produced bamboo composite materials)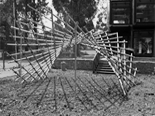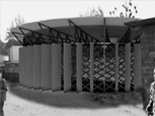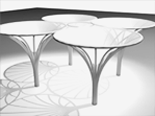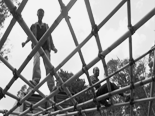 Services and consultancy
Services are rendered in the fields of competence being closely attached to the activities and the demand of the contemporary built environment.Laboratory testing of materials and structural elements in the Construction Materials Laboratory, structural consultation, technical expertise and report, feasibility studies, etc.
Members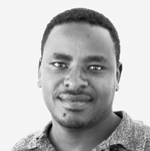 Melese Yohannes(A/C) [MSc]
Chair Holder
e-mail   This email address is being protected from spambots. You need JavaScript enabled to view it.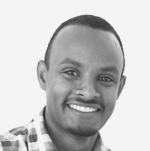 Wondimu Kassa [MSc]
 Sabatical Leave
Lecturer
Director of Extension Program
e-mail This email address is being protected from spambots. You need JavaScript enabled to view it.
Mulugeta Adane [MSc]
Lecturer
e-mail   

This email address is being protected from spambots. You need JavaScript enabled to view it.
Tefera Desta [MSc]
Lecturer
e-mail   

This email address is being protected from spambots. You need JavaScript enabled to view it.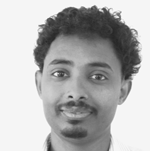 Zekarias Tadesse [MSc]
Lecturer
e-mail    

This email address is being protected from spambots. You need JavaScript enabled to view it.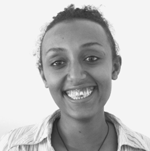 Asbe Samuel [BSc]
Assistant Lecturer
e-mail   

This email address is being protected from spambots. You need JavaScript enabled to view it.
Location / address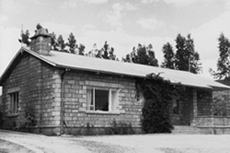 EiABC at the Addis Ababa University
South Campus – Lideta
Swedish Villa
P.O. Box 518
Addis Ababa – Ethiopia