Competence Centre of City Development, Housing and Urban Design(CC4)
Competence:
Teaching
The Chair of Urban Policy provides students with the basic knowledge of policies related to urban issues and the way they are devised. This includes issues related to the urban housing, land policies, urban management, governance and the legal aspects of planning; particularly relating them to the Ethiopian context. Students are also thought the basics of Economics and urban economics.
The chair offers the subsequent courses both to the undergraduate and graduate programs.
courses:
Introduction to Economics

Urban Economics

Legal Base of Urban and Regional Planning

Municipal Finance

Ethiopian Policies on Urban Realities

Urban Management and Governance

Real Estate Development and Planning

Integrated Project VII (With other Chairs)

Urban Economics and Urban Politics

Planning laws, Governance and Public Finance

Project design and Real Estate Management

Housing Policy, Institutions and Legal Framework
Research:
On top of rendering the aforementioned courses to its students, the chair undertakes different studies related to the urban lands, and policy issues. Besides, local urban economic matters and other cross cutting issues are also the research interests of this chair. The chair also assists other researchers and students who are interested in undertaking researches in the above mentioned areas.
current research activities:
The Middle Income People and What Dug Deep into Their Pockets
Services and consultancy
The Chair provides consultancy services to any interested government, private and non-governmental organization. After agreement made between the Addis Ababa City Administration and the EiABC, the chair has strengthened its presence in the field of consultancy. As a result of this agreement the chair has been undertaking different projects like the land grading and the benchmark land pricing of the city of Addis Ababa.
Members

Sisay Zenebe [MA]
Chair Holder
Lecturer
Mobile   +251 (0)911 14-10-19
Email    This email address is being protected from spambots. You need JavaScript enabled to view it. 

Lia G/mariam [MA]
Lecturer
Mobile   +251(0)911 63-94-08
Email     This email address is being protected from spambots. You need JavaScript enabled to view it.

Mesfin Yilma [MA]
Lecturer
Mobile   +251 (0)911 41-60-70
Email    This email address is being protected from spambots. You need JavaScript enabled to view it.

Teshome Tefera [MA]
Lecturer
Mobile   +251(0)911 45-31-47
Email    This email address is being protected from spambots. You need JavaScript enabled to view it.

Ameha Ermias [MA]
Lecturer
Mobile  +251(0)911 00-22-68
Email   This email address is being protected from spambots. You need JavaScript enabled to view it.This email address is being protected from spambots. You need JavaScript enabled to view it.">
Location / addres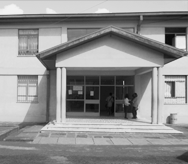 EiABC at the Addis Ababa University
South Campus – Lideta
New Building
P.O. Box 518
Addis Ababa – Ethiopia