Competence Centre of City Development, Housing and Urban Design (CC4)
Competence:
Teaching
The Urban Design chair gives students the skill to survey, analyze and design urban design projects of city quarters, by taking into account the inputs of the different related disciplines of a good understanding of the environmental, social and economic realities of the site under consideration.
The chair of urban design gives students the understanding of urban space, starting from the elementary language of space and atmospheric surroundings. Then it goes further on how to make assessments by taking the most appropriate tool of assessment including conducting interviews, taking pictures, sketches, GIS data, and so on, to translate the different problems according to detail assessment made, how to make rules or design frameworks according to problems assess and make visions and proposals according to the analysis framework. The level of complexity of this general approach differs in the level of complexity from the undergraduate program to the graduate level.
courses:
Inner City Redevelopment and RenewalProject VI (Urban Redevelopment)Basic Urban DesignUrban Design & Planning IIIUrban Design & Urban Planning IUrban Design & Urban Planning IIProject VBasic Urban DesignIntegrated Design Project II (but not as the primary chair)Integrated Urban Project I (Basic Urban Design)Integrated Urban Project IIIntegrated Urban Project VIntegrated Urban Project IV (but not as the primary chair)
Research:
The Urban Design Chair aspires to research on urban design interventions. For this understanding and interpreting environmental factors is one relevant for the industry in providing a more sustainable urban design strategy. Under this, there are contemporary and hot issues like climate change that need due consideration in order to cope up with the contemporary urban design challenges in this era.
The other factor is the issue of identity, which has to do mainly with the issue of maintaining and preserving indigenous qualities in urban design. This aspect is highly manifested by the nature of social spaces, which need to be studied and be given due consideration in order to come up with urban design solutions that are contextual in nature. A more bottom up approaches have to be given due consideration to come up with sustainable urban design solutions.
The chair offers to all interested researcher an opportunity for support in higher studies as Master and PhD thesis.
current research activities:
Climate Change and Urban Vulnerability in Africa (CLUVA) - researching the impact of climate change on different dimensions of the urban life of our city of Addis Ababa; lifelines, infrastructure, social aspects, management and planning
Services and Consultancy
The chair provides consultancy services to any government or private institution interested in the stated area of competence. The chair of urban design has facilitated two projects after its establishment with the reform of the EiABC; Building Height and the Arat Kilo Basha Wolde Chilot Urban Design (the latter in collaboration with the Housing Chair and the Chair for Conservation of Urban & Architectural Heritage Development. We welcome any institution interested in our services, be it in consultancy or research.
Members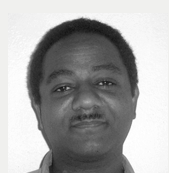 Ezana Yoseph [MSc]
Chair Holder
Lecturer/ architect
Mobile   +251 (0)911 23-46-99
e-mail   This email address is being protected from spambots. You need JavaScript enabled to view it.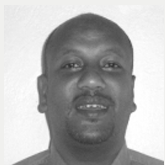 Alazar Assefa [MSc]
  Lecturer/ architect
Mobile  +251 (0)911 31-36-66
e-mail   This email address is being protected from spambots. You need JavaScript enabled to view it.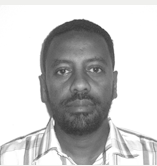 Biniam Ali [MSc]
  Lecturer/ architect
Mobile   +251 (0)911 61-93-64
e-mail   This email address is being protected from spambots. You need JavaScript enabled to view it.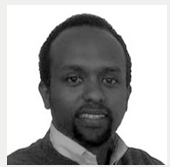 Dagim Asfaw [MSc]
  Lecturer/ architect
Mobile   +251 (0)911 23-05-00
e-mail   This email address is being protected from spambots. You need JavaScript enabled to view it.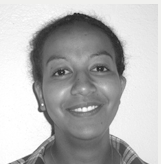 Darik Zebenigus[MSc]
  Lecturer/ architect
Mobile   +251 (0)911 14-98-34
e-mail   This email address is being protected from spambots. You need JavaScript enabled to view it.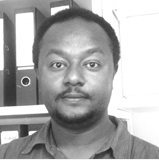 Nebyou Yonas [MSc]
  Lecturer/ architect
Mobile   +251 (0)911 24-57-89
e-mail   This email address is being protected from spambots. You need JavaScript enabled to view it.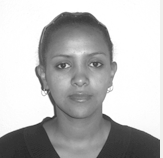 Rebka Fekade [MSc]
  Lecturer/ architect
Mobile   +251 (0)913 01-71-31
e-mail   This email address is being protected from spambots. You need JavaScript enabled to view it.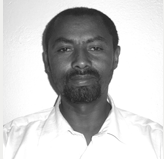 Tibebu Assefa [MSc]
  Lecturer/ architect
Mobile   +251 (0)911 31-36-66
e-mail   This email address is being protected from spambots. You need JavaScript enabled to view it.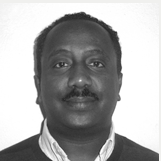 Wesen W/Kidan[MSc]
  Lecturer/ architect
Mobile   +251 (0)911 24-17-15
e-mail   This email address is being protected from spambots. You need JavaScript enabled to view it.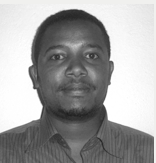 Wondossen Debebe [MSc]
  Lecturer/ architect
Mobile   +251 (0)911 24-93-13
e-mail   This email address is being protected from spambots. You need JavaScript enabled to view it.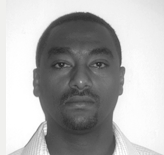 Yeneneh Chanyalew [MSc]
  Lecturer/ architect
Mobile   +251 (0)911 23-31-84
e-mail   This email address is being protected from spambots. You need JavaScript enabled to view it.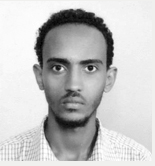 Lealem Seyoum [BSc]
Assistant Lecturer
Mobile  +251 (0)911 34-39-43
e-mail   This email address is being protected from spambots. You need JavaScript enabled to view it.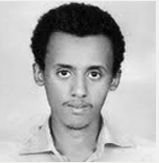 Brook Abebe [BSc]
 Assistant Lecturer
Mobile  +251 (0)912 10-68-86
e-mail  This email address is being protected from spambots. You need JavaScript enabled to view it.